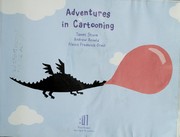 741.5 St
Adventures in cartooning
New York : First Second, c2009.
109 p. : col. ill. ; 20 x 23 cm.
Once upon a time a princess tried to make a comic. With the help of a magical cartooning elf, she learned how--well enough to draw her way out of danger and into her very own adventure!.
Accelerated Reader: Level 2.1 MG / 0.5 Points / 130874.
Available
Paperback book
2 copies available at Molly Stark Elementary School
| Field | Ind | Subfield | Data |
| --- | --- | --- | --- |
| 001 Control No | | | 13937 |
| 005 LastTransaction | | | 20170106133724.0 |
| 008 Data Elements | | | 100205s2009 nyua b 000 0 eng |
| 010 LCCN | | $a Record content licensor | 2009279527 |
| 020 ISBN | | $a ISBN | 978-1-59643-369-4 (pbk.) |
| 035 System Ctrl No | | $a System control number | (IlJaBTS) 2009279527 862371 |
| 040 Cataloging Src | | $a Original cataloging agency | BTCTA |
| | | $c Transcribing agency | BTCTA |
| | | $d Modifying agency | OCO |
| | | $d Modifying agency | CWJ |
| | | $d Modifying agency | ZCU |
| | | $d Modifying agency | OEL |
| | | $d Modifying agency | SGB |
| | | $d Modifying agency | VP |
| | | $d Modifying agency | UPZ |
| | | $d Modifying agency | EHH |
| | | $d Modifying agency | XY4 |
| | | $d Modifying agency | DLC |
| | | $d Modifying agency | IlJaBTS |
| 050 LC Call No | 00 | $a Classification number | NC1764 |
| | | $b Item number | .S78 2009 |
| 082 Dewey Class No | 00 | $a Classification number | 741.5 |
| | | $2 Edition number | 22 |
| 100 ME:PersonalName | 1 | $a Personal name | Sturm, James, |
| | | $d Dates associated with a name | 1965- |
| 245 Title | 10 | $a Title | Adventures in cartooning / |
| | | $c Statement of responsibility | James Sturm, Andrew Arnold, Alexis Frederick-Frost. |
| 246 VaryingTitle | 34 | $a Title proper/short title | Adventures in cartooning : |
| | | $b Remainder of title | how to turn your doodles into comics |
| 250 Edition | | $a Edition statement | 1st ed. |
| 260 PublicationInfo | | $a Place of publication, dist. | New York : |
| | | $b Name of publisher, dist, etc | First Second, |
| | | $c Date of publication, dist, etc | c2009. |
| 300 Physical Desc | | $a Extent | 109 p. : |
| | | $b Other physical details | col. ill. ; |
| | | $c Dimensions | 20 x 23 cm. |
| 510 Citation/Refs | 3 | $a Name of source | Wilson Children's catalog |
| 510 Citation/Refs | 3 | $a Name of source | Booklist starred, March 01, 2009 |
| 520 Summary | | $a Summary, etc. note | Once upon a time a princess tried to make a comic. With the help of a magical cartooning elf, she learned how--well enough to draw her way out of danger and into her very own adventure!. |
| 521 Target Audience | 1 | $a Target audience note | 004-008. |
| | | $b Source | BTSB. |
| 526 Study Program | 0 | $a Program name | Accelerated Reader |
| | | $b Interest level | MG |
| | | $c Reading level | 2.1 |
| | | $d Title point value | 0.5 |
| | | $z Public note | 130874. |
| 650 Subj:Topic | 7 | $a Topical term | Comic books, strips, etc. |
| | | $2 Source of heading or term | sears |
| 650 Subj:Topic | 7 | $a Topical term | Cartooning |
| | | $x General subdivision | Technique. |
| | | $2 Source of heading or term | sears. |
| 700 AE:PersName | 1 | $a Personal name | Arnold, Andrew. |
| 700 AE:PersName | 1 | $a Personal name | Frederick-Frost, Alexis. |
| 852 Holdings | 1 | $h Classification part | 741.5 St |
| | | $p Barcode | 71053 |
| | | $9 Cost | $10.99 |
| | | $a Location | MLYST |
| 852 Holdings | | $a Location | MLYST |
| | | $h Classification part | 741.5 St |
| | | $p Barcode | 62780 |
| | | $9 Cost | $5.99 |
| 852 Holdings | | $a Location | MLYST |
| | | $h Classification part | 741.5 St |
| | | $p Barcode | 62781 |
| | | $9 Cost | $5.99 |
| 852 Holdings | | $a Location | MLYST |
| | | $h Classification part | 741.5 St |
| | | $p Barcode | 62782 |
| | | $9 Cost | $5.99 |
| 852 Holdings | | $a Location | MLYST |
| | | $h Classification part | 741.5 St |
| | | $p Barcode | 62785 |
| | | $9 Cost | $5.99 |
| 852 Holdings | | $a Location | MLYST |
| | | $h Classification part | 741.5 St |
| | | $p Barcode | 62786 |
| | | $9 Cost | $5.99 |
| 856 ElectronicLocat | 4 | $3 Materials specified | Cover image |
| | | $u Uniform Resource Identifier | https://covers.openlibrary.org/b/id/7085905-M.jpg |